CRM Development
Close More Deals in Less Time
GETTING A CRM BUSINESS DEVELOPMENT SOLUTIONS SHOULD BE YOUR NEXT BUSINESS DECISION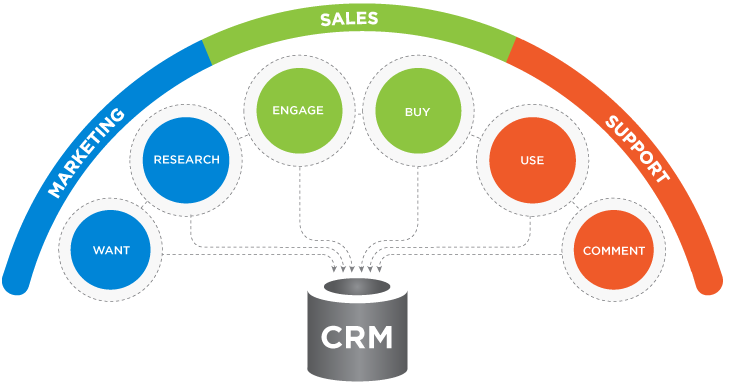 The Cliche tough times don't last but tough people do may not be as applicable in the business world as so many corporate leaders may have earlier thought. In an increasingly competitive business world where companies are finding it more difficult to keep customers, as they are also finding it difficult in keeping their products and services off the shelves, more executives have come to realize that keeping business afloat requires more than just toughness.
No other cliché could better describe the present business realities as the phrase "customers are king", gone are the days where businesses ignore their customers need and opinion, present day organizations have now realized that they need to maintain a strong relationship with their clients and customers.
Customer relationship management (CRM) has therefore become a new consequence of this interesting phenomenon. However, not many businesses have fully embraced or even understood the concept of CRM and its importance on their business survival. Even the ones who claim to have understood this interesting concept are still constantly experiencing declining sales and reduced customer because most of them are still stuck with the ancient use of questionnaires and suggestion boxes in managing and improving their customer relationship.
With the massive developments in technology and computer applications, there are modern CRM development services that will help companies keep to the track of long term profitability as well as customer retention and satisfaction. CRM development services can also help companies measure their customer's choice and opinion of a particular product or services.
As a highly professional software development company, we have an experienced team of professional CRM developers who will help you develop a highly customized CRM solution that will help you know what is happening to your business beyond just the weekly and monthly performance reports that has perennially littered your table and mail boxes. Our CRM development professionals are highly versatile and proficient in various technologies like ASP.Net, C#, ASP, PHP, Java among many other modern technologies and software development tools.
We also have a sustained experience in customizing and maintaining third party CRM software like SugarCRM. In case you don't know what SugarCRM is – it is essentially an open software solution vendor which will effectively help businesses streamline their customer management processes. We can develop and maintain it so that it will consistently provide effective and innovative solutions that will help your business plan and schedule pre sales, sales as well after sales activities.
If SugarCRM is not sweet enough, we are also experts in providing several other solutions like SalesForce Customer Relationship Management (CRM) solutions which is also a business communication and collaborative solution package that seeks to improve the customer relation management processes of businesses simply by tracking the daily administrative and accounting services which will eventually help companies and businesses manage their customers as well as their money simultaneously and effectively.
At Software Inc, we are determined to provide bespoke software solutions that will help your business achieve growth and provide ultimate satisfaction to your customers. Our CRM developers have been trained to access your business vis a vis your long time focus and objectives, in order to provide the unique solutions that your business deserves.
Whether it is SugarCRM, Vtiger, SalesForce, or even custom web application development solutions, we have the professional depth to deliver every customized solution that will suit your business needs.
Contact Sales
---
For more information, to speak with a sales representative, or get a custom quote, please contact Dtiers at +(962) 6 5560704 or at Sales Inquiries.